Bubble Tumbler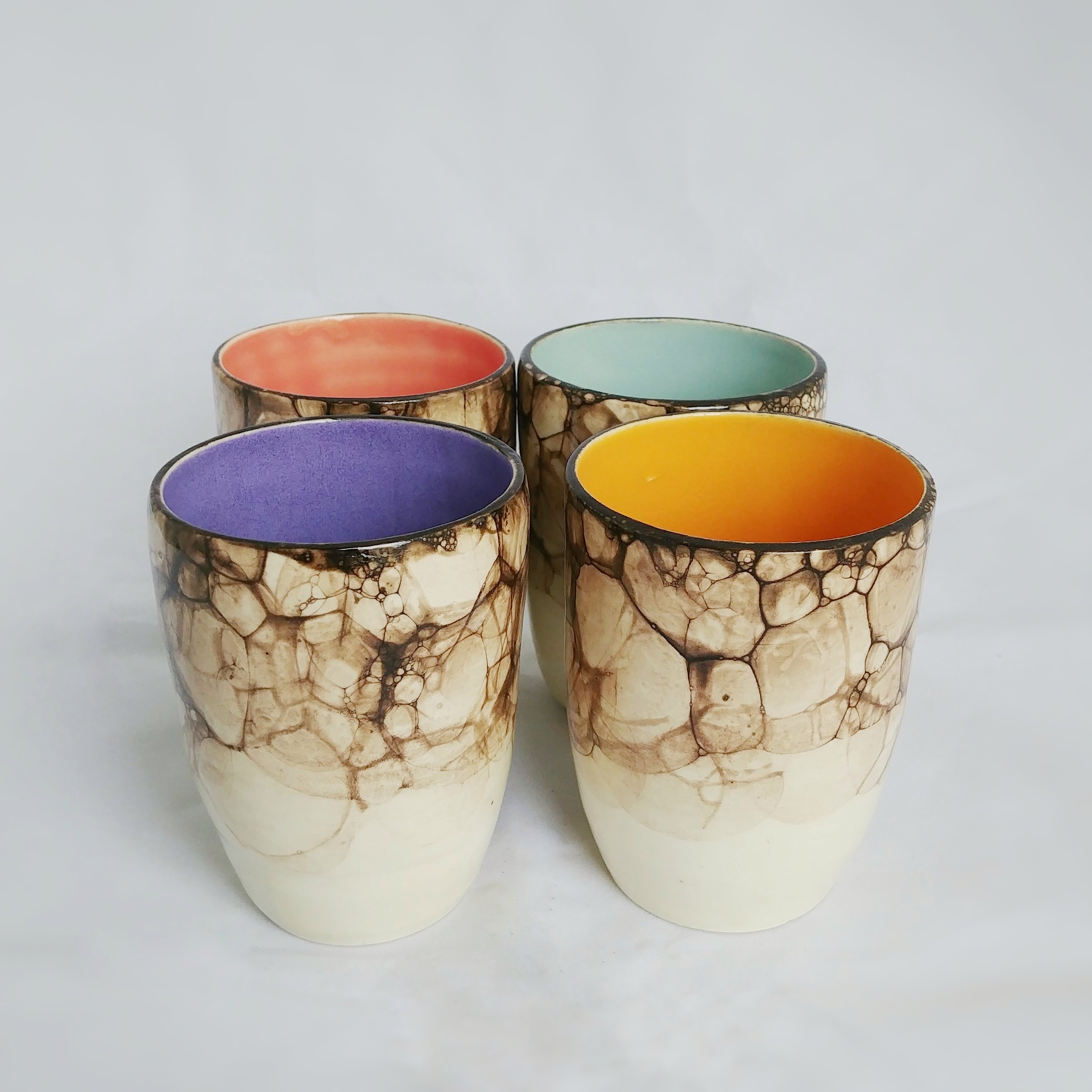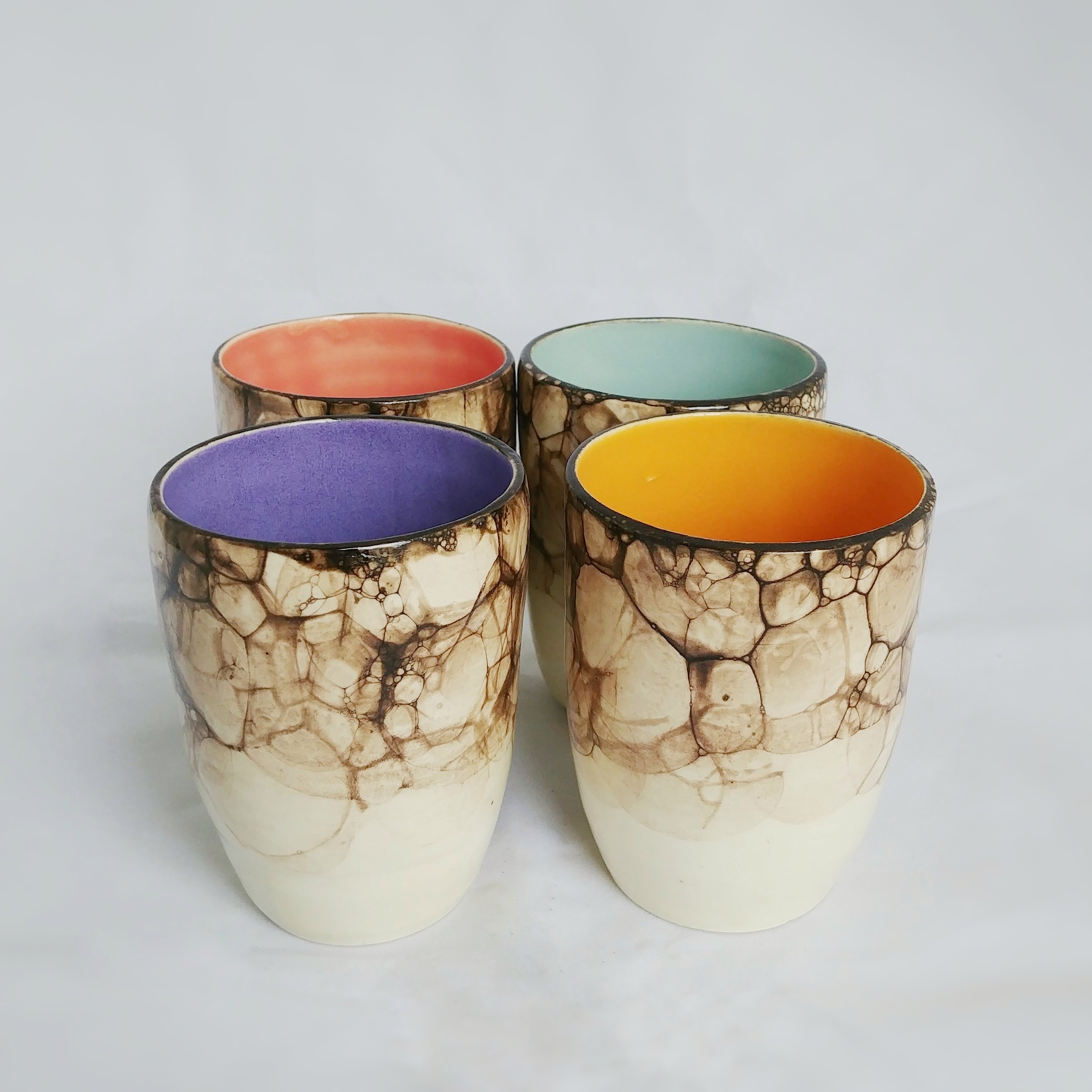 sold out
Bubble Tumbler
These little tumblers fit so nicely in your hand and look great on your table too!
Dimensions: 3" 3.75"
Capacity: 8oz
This piece is microwave and dishwasher safe
Process: Each tumbler is made by hand using the pottery wheel. After drying, the mug undergoes its initial firing in the kiln to harden the piece. The piece is then glazed, and returns to the kiln for a second firing.